Jungle Cruise (12A)
Showing Times:
Tickets:
£3.50 / Baby on lap (0-18months) +£1
Ages:
Recommended for ages 0-100
Duration:
147 minutes
Venue:
Gulbenkian Cinema
Inspired by the famous Disneyland theme park ride, this is an adventure-filled, rollicking thrill-ride down the Amazon with wisecracking skipper Frank Wolff (Dwayne Johnson) and intrepid researcher Dr Lily Houghton (Emily Blunt).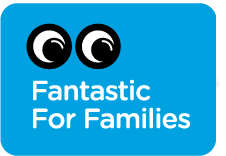 Family film screenings have a more relaxed attitude to sound and movement in the auditorium creating an inclusive atmosphere to enjoy the film with the whole family.
Children must have a valid ticket and be accompanied by an adult with a valid ticket at all times. Baby on lap tickets (+£1 with adult booking) are available on family film screenings for 0-18months (Full & Baby).  For further information please contact our Ticket & Information Team on 01227 769075 who will be happy to help.
Gallery